Lydia Venichenko Barrett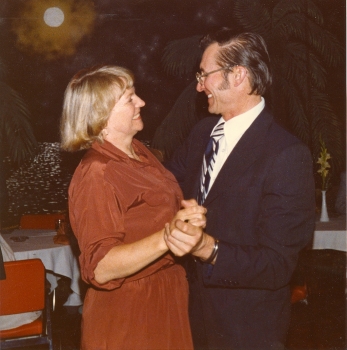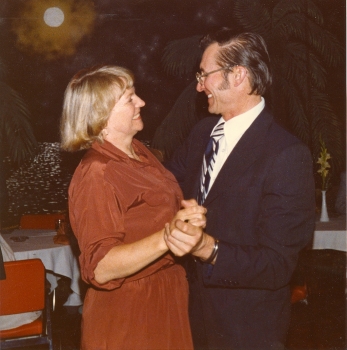 June 21, 1931 - August 23, 2007
A remarkable humanitarian
Mrs. Lydia Barrett died at her Redmond, Washington home after a courageous and challenging fight against Myelodysplasia Syndrome. She was preceded in death by her husband and partner of 54 years, James Barrett, who passed away in July of last year. Lydia always claimed she had three careers during her lifetime. Her most important career was being a mother to her four children: George, Krista, Richard and Steven. Her second career was teaching foreign languages, sharing the culture and language of her Ukrainian, German and Russian childhood, in the Lake Washington School District for ten years. As a third career, wanting to share the culture and food of her Ukrainian and Russian roots, she opened a Russian restaurant, the Kaleenka, which was a Pike Place Market institution for nearly 25 years. The Kaleenka is still operating, having sold food at Washington state fairs for more than 35 years. Bumbershoot, Bite of Seattle, Evergreen State Fair (Monroe) and the Puyallup Fair are some of the largest ones.
In addition to Lydia's three careers she was also a long time volunteer of the Seattle Opera as an Artist Aide, member of the Sister City Delegation representing Seattle as a Russian interpreter on numerous trips to Tashkent, Uzbekistan, active member of the Russian Community Center, as well as a creative and award winning gardener. She thrived in the sanctuary of her Redmond home cooking her favorite foods and spending time in her large beautiful backyard garden. Lydia will be remembered for her vibrant, radiant and passionate zest for life. She was a humanitarian who never forgot her humble Ukrainian, German and Mennonite upbringing and loved to share the bounty of her life with everyone who was honored to know her.
Lydia is survived by her children: George (Char), Krista Gordon (Steve), Richard (Debra), Steven (Darla) and seven grandchildren: Laura (Carl), Ian, Kyle, Akira, Brayton, Brittley and Brielle. Lydia is also survived by her sisters Margie (Vincent) Pratt of Abbotsford, British Columbia and Hilda Epp of Winnepeg, Manitoba, numerous nieces, nephews as well as great nieces and nephews. She will be dearly missed by all.
FUNERAL INFORMATION
MEMORIAL SERVICE: Sunday September 30, 2007 at 1:00 pm at the Russian Community Center located at 704 19th Avenue East, Seattle, WA 98112. See link for map to the Russian Community Center below. PARKING: Available at St. Joseph Catholic Church (across street from Russian Club) from 12:30 until 4:30. Enter off 19th between Aloha and Roy. Overflow parking available at local Community Center two block south of Russian Community Center. From 19th turn onto Republican go one block to 20th and turn south.
DONATIONS
Remembrance donations may be in memory of Lydia Barrett to the Seattle Opera (www.seattleopera.org), Bellevue Botanical Garden (www.bellevuebotanical.org) or Seattle Cancer Care Alliance (www.seattlecca.org).
Lydia
A shooting star,
A flying treasure,
A truly precious pleasure.
Her laugher, a water fall or a silky, shimmering stream,
Her smile a loving light,
and her earthiness a delight.
Perfectly human she is.
T.H.
How Do I Love Thee?
How do I love thee? Let me count the ways.
I love thee to the depth and breadth and height
My soul can reach, when feeling out of sight
For the ends of Being and ideal Grace.
I love thee to the level of everyday's
Most quiet need, by sun and candle-light.
I love thee freely, as men strive for Right;
I love thee purely, as they turn from Praise.
I love thee with a passion put to use
In my old griefs, and with my childhood's faith.
I love thee with a love I seemed to lose
With my lost saints, --- I love thee with the breath,
Smiles, tears, of all my life! --- and, if God choose,
I shall but love thee better after death.
Elizabeth Barrett Browning