Connie Lin Formby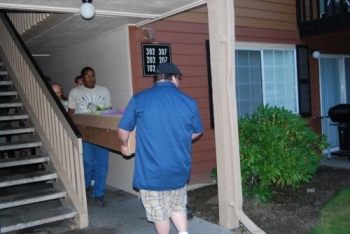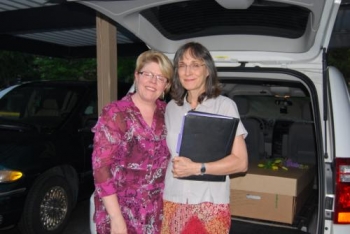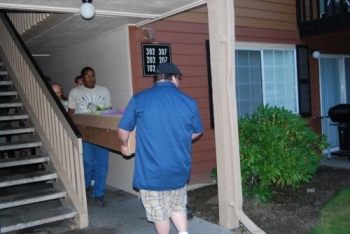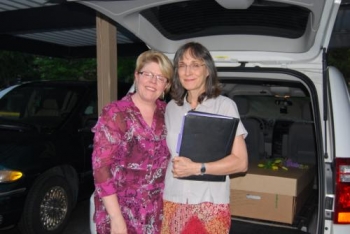 June 22, 1930 - July 21, 2009
A True Original
Died peacefully in her home on July 21, 2009. She was surrounded by her family at the time of her passing. Connie was born in McCook, Nebraska to Leon Clark Patrick and Pearl Belle Stiner on June 22, 1930. She was raised on a farm near Oberlin, Kansas by her Grandfather, Robert Stiner and her Grandmother, Alice (Morton) Stiner along with her Aunts, Bette and Ruth.
During her life, Connie witnessed the Depression, the Great Dust Bowls of the Mid West along with such events as the first man on the moon, President John F. Kennedy, the computer age and our first African American United States President. Her occupations included, but were not limited to, working as a telephone operator (in the old fashioned switchboard days), working for Convair, assisting in the building of airplanes and for many years she worked at Unity Villiage in Missouri on the prayer lines. Of course, there were many other short term occupations such as waitressing, etc.
She was a Navy Wife and therefore moved around the country experiencing the many different landscapes and sights.
Her passions were the support of the American Indian schools, animal rights and our American disabled veterans. Connie enjoyed reading, gardening, (famous for her beautiful roses in an array of colors), and was also recognized in the local newspaper for her 2 pound tomato!
She leaves behind four children, Marshall (& Leslie) Cody of Renton, WA., Regina (& Marc) Bayne of North Bend, WA, Patrick (& Pamela) Formby of Florida and Holly (& Douglas) Halonen of Everett, WA. Also, her two "Sons of Choice", John Hurley and Gary Willhite of Monroe, WA. Connie had 7 Grandchildren: Larra (& Clayton) Hall, Harley (& Amy) Cody, Amy( & Fred) , Joshua (& Kayla), Leah Formby, Constance (Connie) (& Ryan) Slomski and Marshall "Cody", 12 Great Grandchildren: Rebecka, Clayton III, Naomi, Alethea, Brooklyn, Claere, Forrest, Charlie, Trinity, Liberty, Jadyn & Adysanne, with another due January, 2010. There is also one Great, Great Grandchild coming in August of 2009.
Connie will be dearly missed by her family and EVERYONE that knew her as she was a "True Original"! "We love you Mom, see you soon." Your family.
Do It Now
I expect to pass
through this world
but once.
Any good thing, therefore,
that I can do or any kindness
I can show
to any fellow human being
let me do it now.
Let me not defer
nor neglect it;
for I shall not pass
this way again.
Author Unknown
ETERNAL VISION
They know me not, who think that I am
only flesh and blood...
a transient dweller on this fragile spaceship earth
that gave me human birth
For I am spirit
eternal, indestructible, not confined to space or time
and when my sojourn here is through
my roles fulfilled, my assignments done
I will lay aside this spacesuit called my body
and move on to other mansions, roles, assignments
in our Father's house of eternal life
So dry your tears
weep not overmuch for me-or for yourself
set me free, in the love that holds us all
and makes us one eternally!
Our paths will cross again
our minds and hearts will touch
our souls will shout with joy and laughter
the worlds we've seen, the ways we've trod
to find ourselves-at last-
in God
Author Unknown