Gordon Merle Labuhn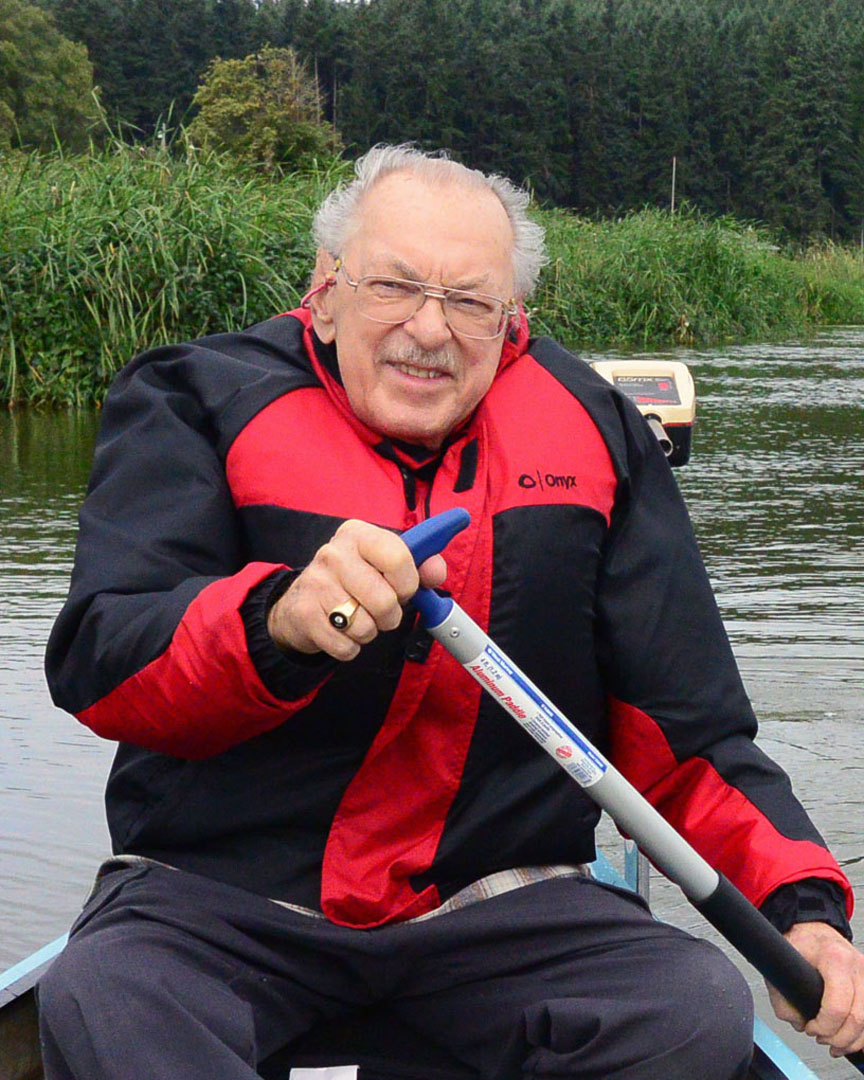 January 21, 1934 - February 5, 2019
Gordon Merle Labuhn passed away on Tuesday, February 5, 2019 in the Providence Inpatient Hospice Unit, two weeks after celebrating his 85th birthday with family and friends at his home on South Whidbey. Gordon was known for his gusto for life, his abiding faith and optimism, despite much turbulence in his life and a long history of coronary heart disease.
Gordon began his life journey on January 21, 1934 in Detroit, Michigan as the fourth son of Elmer and Clara (Hay) Labuhn. He had a close and fun-loving family whose social life centered around church activities and family gatherings. Gordon viewed himself as a scoundrel in his teenage years. His outlandish pranks as one of 16 boys in "Club AFO", as well as some of his more poignant experiences as a youth in inner-city Detroit, are described in his 2013 memoir, My Gang.
After completing high school, Gordon earned a BA degree from Capital University and a Master of Divinity Degree from the Lutheran Theological Seminary in Columbus, Ohio. While in the ministry, he pastored churches in Ohio, Indiana and Michigan and started new mission congregations. Later in a career change he worked for the Tuberculosis and Respiratory Disease Association (today called the American Lung Association) and then moved into health planning and administration, serving as CEO and policy advisor for health organizations and government agencies. He also served on many non-profit advisory boards, including those for Camp Lutherwood in Oregon and Washington.
He married the late Nancy Chope in 1955 and they had 3 sons, David, Gregory, and Kevin. Later Gordon met and married Karen Thornbury in 1983, and they adopted Ashley.
Gordon had many interests including antique autos and was an avid sailor throughout his life. While in college he salvaged a 1931 Chrysler from the junkyard and used it for many years finally painting it himself. For his son David's 15th birthday, Gordon bought him a 1936 Hudson Terraplane Coupe that they worked on together to get it running. He owned a 1922 Ford Model T that he called "Lizzie". He also converted a 1973 Saab 96 from gas powered to battery powered electrically driven. He added a couple of motor scooters to his garage and belonged to the local motor scooter club. While growing up in Detroit he would spend time at his aunt's cottage on Cedar Island Lake where be nurtured his lifelong interest in boating. As a youth he used canoes and row boats on the lake. Later when he moved to upper Michigan he first started sailing in an 18 foot wood sloop on Lake Superior. Then he moved up to a Kenner Privateer 26 sloop which he sailed throughout the Great Lakes. He later sailed other boats on at Lake Monticello in Virginia; had a cabin cruiser in Portland, Oregon and bought another Kenner Privateer 26 Ketch which he sailed on Lake Erie and then in the Puget Sound. In his last years of life, when he could no longer manage the sails, he purchased a Dolphin Chief canoe and paddled with his son, David, and grandson, Israel.
Gordon was always a pet lover. When he was in grade school he had a Scottish Terrier named Angus that was his dog but stayed with his grandparents in Clarksville Michigan. Dogs were the pet of choice for years including poodles and an Afghan Hound. Later he changed to cats. He loved them like family and greatly enjoyed having them around and playing with them.
Gordon moved to Whidbey Island with his wife Karen in 2007. He quickly embraced the community, and was an active member of Trinity Lutheran Church, the South Whidbey Yacht Club, the Baby Island Saratoga Club, and the Whidbey Writers Group. During the last ten years of his life, much of it while on dialysis, he wrote and self published two memoirs and two murder mystery novels. He also was a winner of the Whidbey Island Bayview Classic Auto writing competition, and in fall 2018, won first place in the National Renal Support Network's annual writing contest for his inspiring essay, A Boomerang. In this essay, he states, "My attitude toward life is my boomerang. When I throw it, my joy of living is shared with others, then my boomerang returns to me and my heart is filled with satisfaction knowing that I have helped others with kidney disease reclaim their life…" This essay and Gordon's other published works can be viewed at the website, labuhnbooks.com.
Gordon is survived by his wife Karen, three children (David and wife Peggy (Parker), Kevin and wife Lori (Conrad) and Ashley and husband Heriberto Ruiz), and seven grandchildren (Kenneth, Denise, Lukas, Sarah, Genesis, Israel, and Emmanuel). He was preceded in death by his parents, his 1st wife, son Gregory and his three brothers (Richard, Floyd and Gerald).
A Celebration of Life will be held at Trinity Lutheran Church in Freeland Washington on Saturday, March 23, 2019 at 1 p.m. A reception will follow the service.
In lieu of flowers, please consider a donation to the National Renal Support Network in Gordon's name at: https://rsnhope.salsalabs.org/peertopeercampaigncopy1/p/gordonlabuhnmemorial/index.html or www.RSNhope.org/fundraiser
The family would like to thank the staff at Puget Sound Kidney Center in Oak Harbor for the loving care they gave to Gordon during his years on dialysis. The support he received helped him maintain his zest for life and complete his final journey with dignity and grace.