Patricia J Schumacher Wallace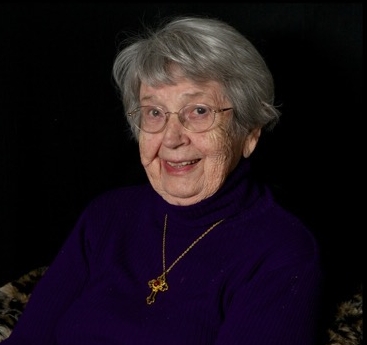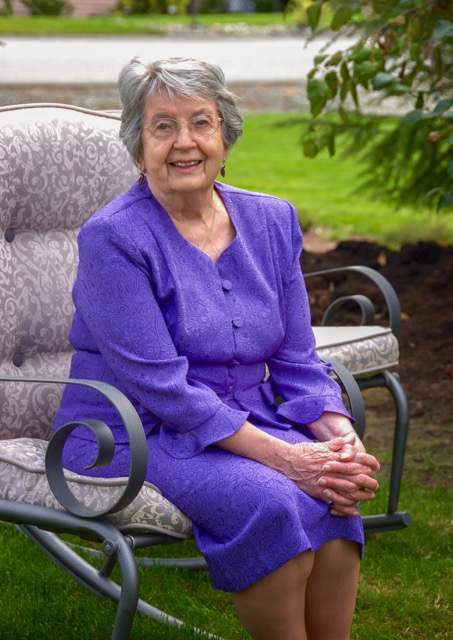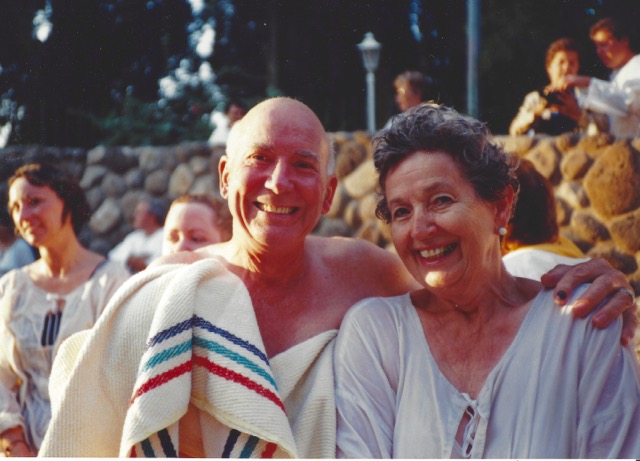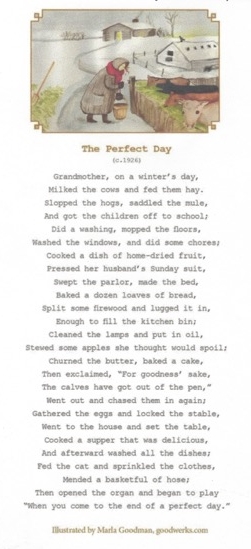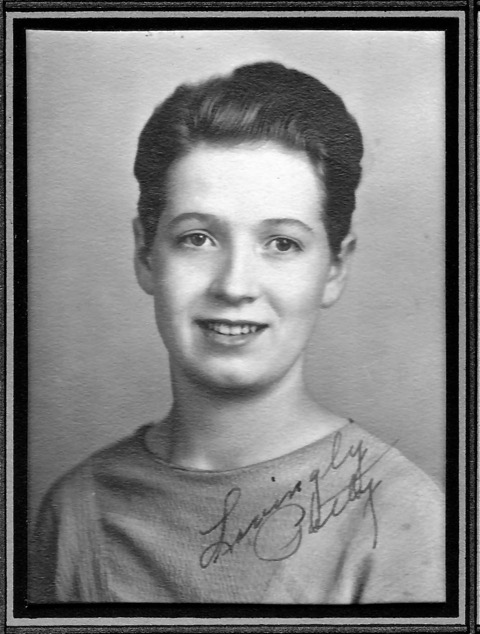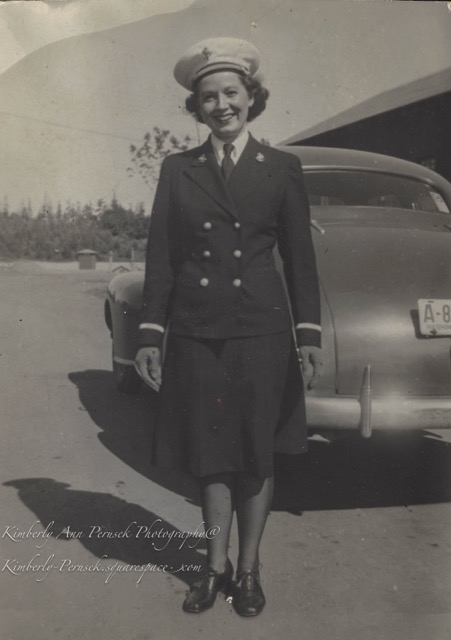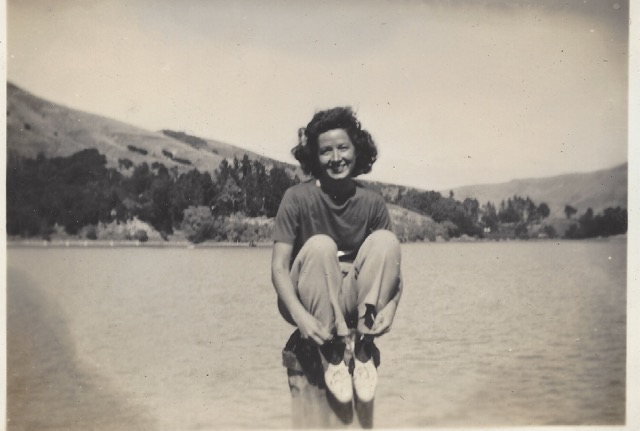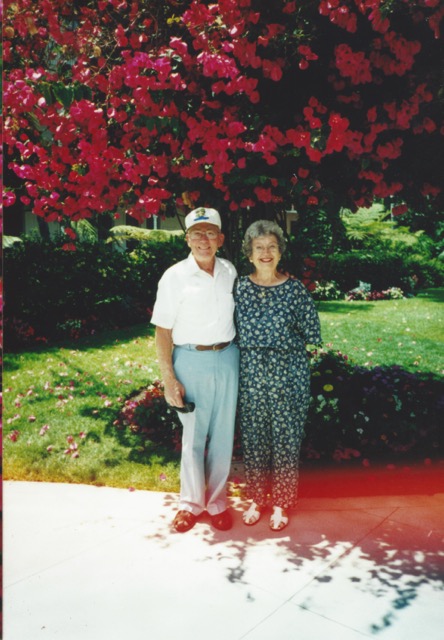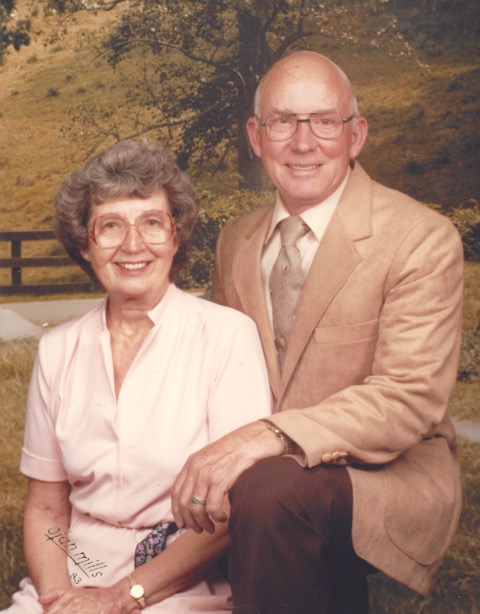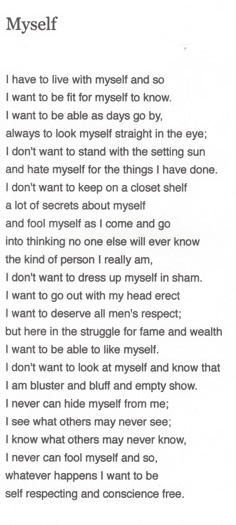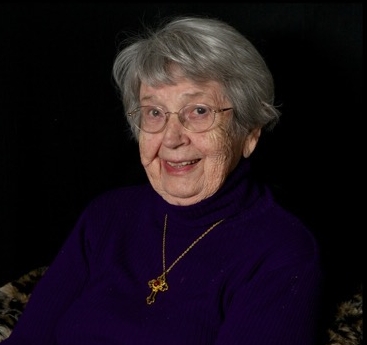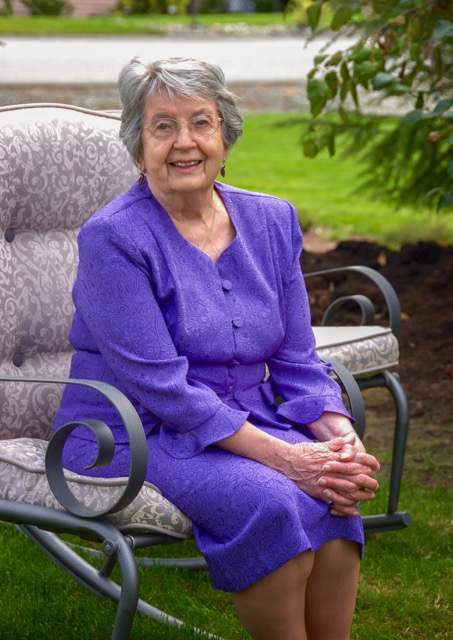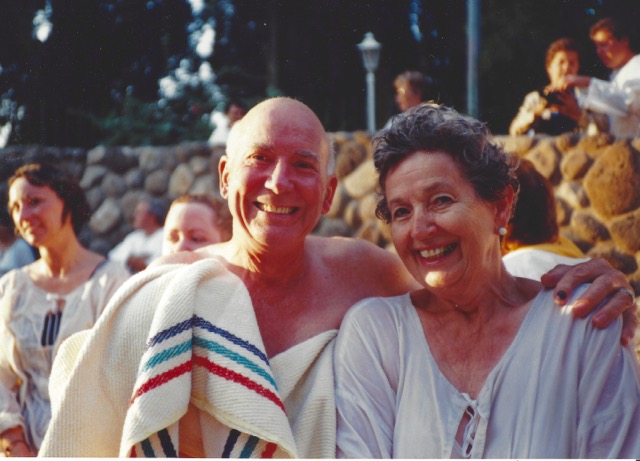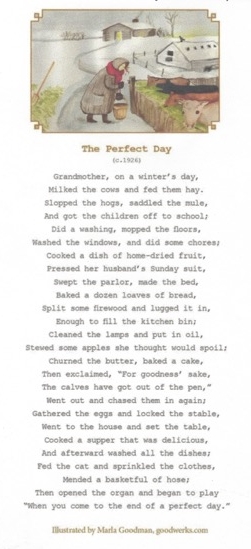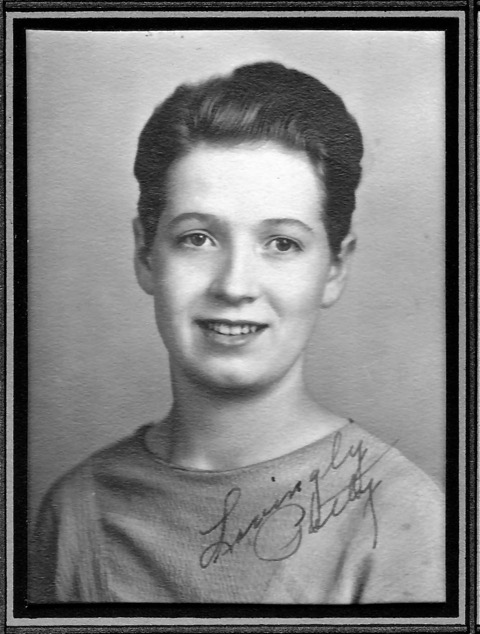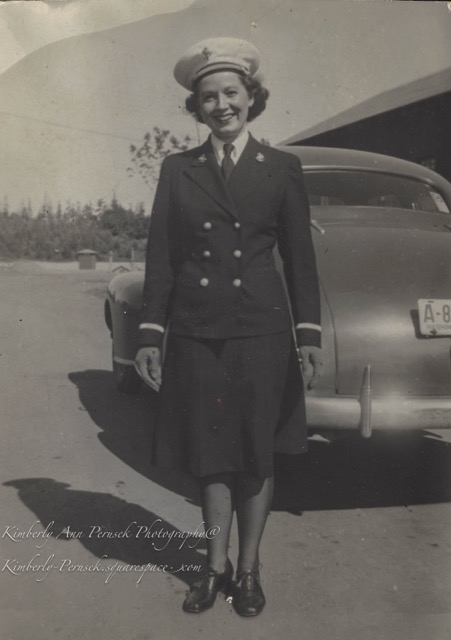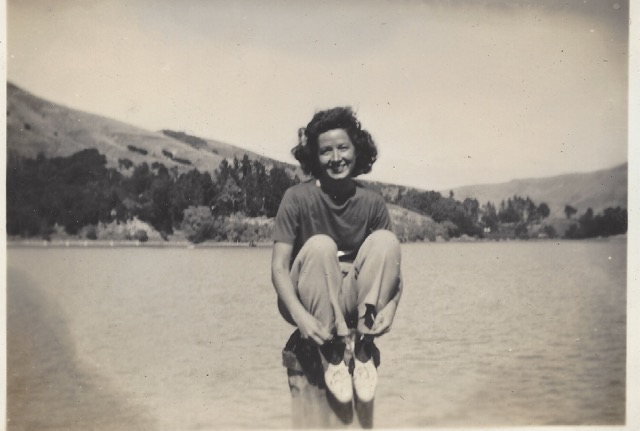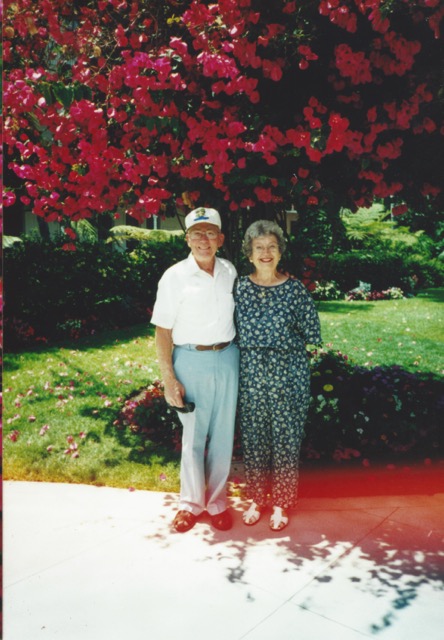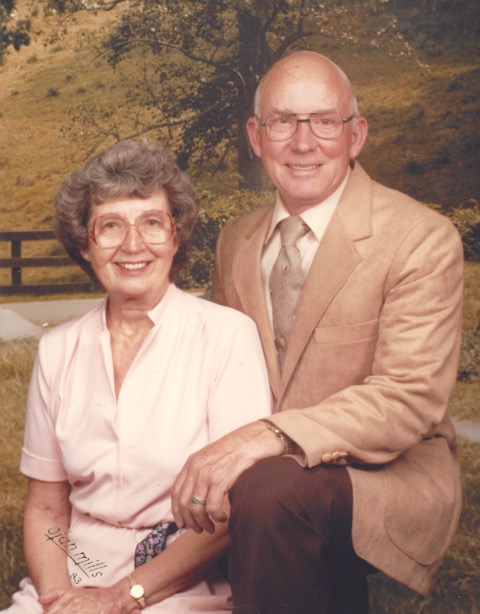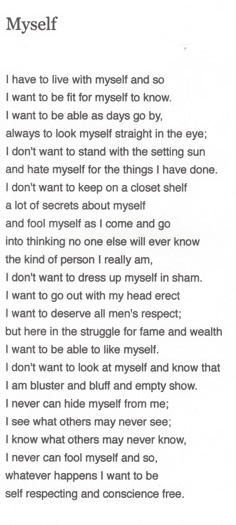 March 25, 1918 - March 6, 2018
On the evening of March 6th, 2018 at approximately 10:20PM, Patricia J Schumacher passed away peacefully and gently of natural causes at the age of 99 years old. She finally made it home, to be with Jesus Christ in HIS Kingdom of Heaven

Our Mother had been in Hospice care and was being attended to that evening by her familiar kind-hearted staff, Mishka and Antoinette, at the Golden Leaf AFH, where she received excellent care for 3 1/2 years with owner Lucia Oprean.

Patricia J Schumacher, also known as "Patty" or "Pat" was born in Clallam County, Sequim Washington on March 25th 1918 to Roy W. Schumacher and Gladys M. Schumacher (McGeorge). Patty was the youngest of three children with an older Brother Douglas and a Big Sister Marion.

Patricia spent her young life growing up in Sequim on a farm with many favorite memories she often shared. She loved playing in the irrigation ditches in the summer, her Fathers gardens, the pickles he made, fresh vegetables, the fragrant huge Lilac hedges and the Black Walnut trees that lined the front yard. She loved her pets and a favorite cat named Pussums who would love to jump out of the bushes at her when she arrived home from school to greet her. She loved the Family's Great Saint Bernard named Prince. Some other memories were of her Mother playing her beautiful piano, learning Poetry, dressing in front of the wood stove to stay warm during cold winters, her Grandmother Carrie McGeorge Praying her warts away and her Big Brother Douglas that loved to tease and play jokes on her.

The Family moved to Port Angeles, Washington to a small home after their Father changed his Banking job, then later to a larger home for the Family. Tragically, Patricia lost her Mother around the age of 13. Patricia attended High School in Port Angeles but later left the town to finish her schooling in Seattle, Washington at Roosevelt high and to pursue her studies at the University of Washington. She finished her 4 year BS degree in Nursing with her externship being done at Harborview Medical Center, Seattle, Washington.

After she graduated, she joined the US Navy during WW2 where she later became Lieutenant Patricia Jeanne Schumacher stationed at Treasure Island, CA. Patricia sailed the South Pacific to be stationed at Wellington Naval Hospital in New Zealand, and also spent time in New Caledonia.

After the War, Patricia bought a small house in the Laurelhurst District of Seattle and later married John L. Wallace on November 10th 1951, after meeting him on a bet between school chums. They would raise together two daughters, Kristi and Kim Wallace. Patricia was also a Step Mother in the early years in Seattle to John's three sons, John Jr., Michael and Tom, from his prior marriage.

Patricia would pursue her career in School Nursing in 1961 and John worked at Lindsay's Thrift way as a meat cutter, off Sand Point Way.

The Family moved to their dream home in Edmonds Washington in 1965, out in the countryside with a view of the Puget Sound. Patricia and John would enjoy their home for 24 years, entertaining friends, Skiing into their 50's, their Family RV Road trips, their pets Gyspy, Gi-Gi, Anika, and Maya. They loved Husky Football weekends, and their growing Church fellowships which lead Patricia to many Bible study groups and life-long friendships. Patricia received Christ into her Life in 1969 and would renew her Faith again in 1975

Patricia would later move with her husband John to Lake Shoecraft in June of 1987 to their retirement home in Stanwood, Washington where they spent another 20 some years enjoying Lakefront living, entertaining Family, Grandchildren, Church potlucks and Friends.

In these later years after retirement both Patricia and John would do extensive RV traveling throughout the States (Patricia the "Co-Pilot"). They worked on serving such Ministries as World Map, Habitat for Humanities and Grandparents to the Royal Family Kids Camp.

Patricia was an avid reader and with her early influence of Poetry in her life she had memorized many a Poem that would often spring up from inside her, quite spontaneously. She was an excellent Bookkeeper, organizer, and speller, enjoying mind-sharpening games such as Scrabble, Pinnacle, bridge, cribbage or word searches. Politics and her Faith were a passion in her Life and she was diligent with her calling to many a charity such as to Paralyzed Veterans of America, Veterans of Foreign Affairs, The Christian Coalition, and The Billy Graham Foundation.

Patricia loved her Family and Grandchildren, deeply.

Patricia is preceded in death by: her Husband John L. Wallace, Brother Douglas W. Schumacher, Sister Marion E. Schumacher, her Father Roy W. Schumacher, Mother, Gladys M. Schumacher (McGeorge), GrandMother Catherine Cosman McGeorge (1856-1945) GrandFather William Wellwood McGeorge (1850-1913) GrandMother Katie F. Hartman and Grandfather William H. Schumacher.

Patricia is survived by: Kristi W. Felt and Spouse Jim D. Felt, Kimberly Ann Perusek, John Wallace Jr and Spouse Elise Wallace, Michael Charles Wallace,Tom Wallace, Her Many Grandchildren: Carie A. Jorgenson and Spouse James Jorgenson, Jamie L. Hoobler and Spouse Erick Hoobler, Jaclyn K. Felt, James D. Felt, Step Grandchildren, Stephen and Mark Wallace and numerous Great Grandchildren!

A special thanks to Lucia Oprean the owner of Golden Leaf AFH and her staff that cared for our Mother by Elaine, Mishka and Antoinette so sweetly and with their love. The Providence Hospice Team with special thanks to the RN Jan that helped us along our journey, with care, respect and dignity.

Patricia wished to convey her heartfelt gratitude to her good Friends Barbara and Dexter Holmes, as well as, Jim and Ethy Stevens, for their constant Faith, Prayer and Love.

 
FUNERAL INFORMATION
A Celebration of Life Service will be held Sunday April 22nd at 2:00 at:
Clearview Foursquare Church 17210 SR 9 SE Snohomish, WA 98296
DONATION INFORMATION
For those that so desire, may make memorial donations in memory of Patricia J. Wallace to the American Cancer Society.