Jammer (James) Gifford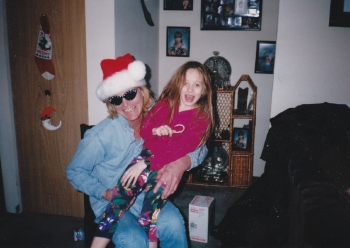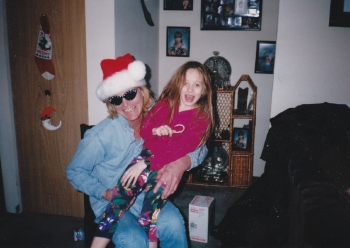 March 23, 1959 - April 30, 2011
He lived his life to the fullest and he made friends easily...
Jammer (James Gifford) was born March 23rd, 1959. he took his final breath on earth at home surrounded by his loving family and friends. He took his first step into that wonderful new journey at 10:45 on April 30th. He is survived by Joanne, his ex-wife, soul mate, and best friend, 3 daughters, Jade, Angela and Jacquie, who all loved him deeply, brothers Rob, Joe, Tim and George, grandchildren Kameron and Ella, son-in-law Nick, and numerous nieces, nephews, aunts and uncles who will all miss him dearly.
Jammer's love for music started very early in his life. He contributed his vocals on many songs with numerous bands he was a member of throughout the years. His vocals were impeccable and undeniably perfect for the 80's type rock-n-roll he loved so much. His long blonde spikey hair was always Jammer's trademark, even up until age 51 when he lost it to chemo. Jammer always lived his life to the fullest and he made friends easily, and had many friends who cared about him due to his compassion towards others. He had to conquer some demons on the road he chose, but thanks to the help of a good friend, he came out the other side an even better person, friend and father. As he aged, he loved to spend his free time with his youngest daughter, Jade; she was what he lived for and truly the apple of his eye. He also enjoyed gardening and was in the process of completing a stone patio with 2 ponds and a waterfall in the backyard, but unfortunately, he had to start his next journey before it was finished.
With the help of some good friends and hard work, it will get done, and then dedicated to Jammer's memory. So if you come to visit, please take a moment to enjoy his oasis in the corner of my backyard and I'm sure he'll be there to spend some time with you.
FUNERAL INFORMATION
A celebration of Jammer's life will be held at The Colony at Bear Creek, (Clubhouse), at 2:00 PM on Saturday, May 28th, 2011. Click the link below for a map and driving directions.
DONATIONS
In light of the devastating news we received about Joanne being diagnosed with the same lung cancer that took Jammer away from us, I would like to set up a fund for the Gifford family to get through the hard times ahead and to make sure Jammer's youngest daughter Jade (and my granddaughter) will be taken care of. Please send your donations to:
Pat McClure C/O Joanne Gifford, 4524 146th Pl. S.W., Lynnwood, WA. 98087
Memorial
The Day God Called You Home
God looked around his Garden
and found an empty place.
He then looked down upon his earth
and saw your loving face.
He put his arms around you
and lifted you to rest.
His Garden must be beautiful,
he always takes the best.
He knew that you were suffering,
he knew you were in pain.
And knew that you would never
get well on earth again.
He saw your path was difficult,
he closed your tired eyes,
He whispered, "Peace be Thine"
and gave you wings to fly.
When we saw you sleeping
so calm and free of pain,
We would not wish you back to earth
to suffer once again.
You've left us precious memories,
your love will be our guide,
You live on through your children,
you're always by our side.
It broke our hearts to lose you,
but you did not go alone.
For part of us went with you
on the day God called you home.
Author Unknown