Richard J. Stonecipher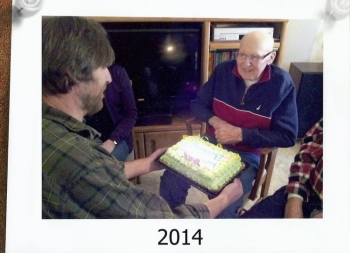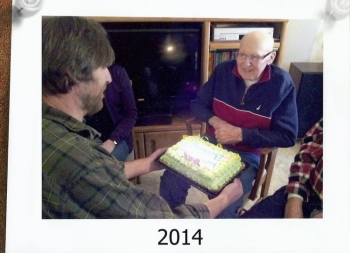 November 23, 1923 - April 25, 2014
Loving Husband, Father, Grandfather and Sibling
On April 25th 2014 he passed away peacefully in his sleep at the age of 90. He was a loving and caring husband, father, grandfather and sibling. He is survived by his wife, Ruby, son, James, (Kathy), grandchildren Brian, and Maria, sisters Mary Heckel, and Jackie Sinar, brother, Tom Stonecipher and numerous nieces and nephews and grand nieces and nephews. Richard is proceeded in death by his brother Robert.
He was born in Langdon North Dakota to Lorraine M. Koehmstedt and John M. Stonecipher on November 23rd 1923. He moved to Seattle with his family in 1938. When he turned 18, he enlisted and served with the 1913 Engineer Aviation Battalion in New Guinea. After serving four years in the service he returned to Seattle to finish his high school education at Broadway High School. In 1950 He opened his first used car lot at 5th and Sencea in Seattle. On July 12th, 1952 he married Ruby M. Allderdge and their son James was born in 1957. Later Dick went to work and retired from Boeing in 1987.
In retirement Dick and Ruby traveled to many countries. In his later years Dick's greatest joy was spending time with his grandkids.
FUNERAL INFORMATION
Memorial service will be held for Richard May 13, 2014 starting 1:00pm at Tahoma National Cemetery followed by a Celebration of Life.
Tahoma National Cemetery 18600 SE 240th Street Kent, WA 98042
Celebration of Life at American Legion 25405 97th Place South Kent, WA 98031
DONATIONS
Remembrance to charity of choice.
In the Great Scheme of Things
In the great scheme of things, what matters is not how long you live, but why you live, what you stand for, and what you are willing to die for.
Paul Watson
Sweet Dreams
Peacefully, sleep comes to a dear beloved heart.
Quietly, we understand the time has come to part.
Tenderly, the love shines on ... a never-ending light.
Gratefully, we feel its warmth and say,
"Sweet dreams, good-night."
Author Unknown