Grace Townsend Lowber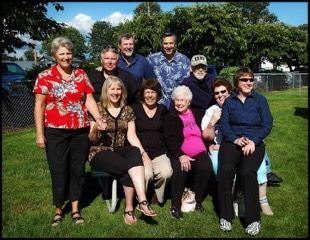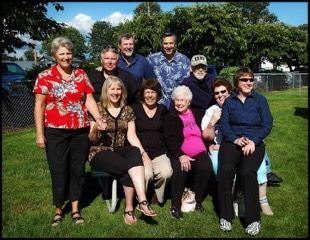 June 26, 1921 - February 27, 2015
Fabulous Mother and Grandmother
Grace Townsend Lowber, born 6/26/1921, went home to our Lord and Savior after a short illness on 2/27/15. She was born in Torrey, Florida, the daughter of Homer and Lena Jane Hamm Townsend. She was preceded in death by her husband of 46 years, Les Lowber, her parents, and three sisters, Violet Crosby, Marie Glisson, and Elena Prichard.
She is survived by her nine children, Leslie St. Pierre, John (Mary Cay) Lowber, Steve (Sue) Lowber, Craig (Denise) Lowber, Elizabeth (Bill) Converse, Paul (Linda) Lowber, Jane Medina, Adrienne Lowber, and Clare King, 23 grandchildren, and 19 great-grandchildren, as well as two sisters, Claire Nell Townsend and Hazel Collins.
Grace served her country as a technical sergeant in the WAC at Headquarters Company, War Department, during WWII. She met and married Les in Jacksonville, Florida, and attended the University of Florida. Upon Les' graduation and acceptance of a position with Carnation Milk Farm the family moved west to Duvall, WA. In 1954 they moved to Monroe, WA, where Grace and Les raised their family, first on the Honor Farm of the WSR, and then on their farm, where Grace lived for 54 years. She worked as a secretary, and then graduated from the University of Washington at age 65!
Grace was a fabulous Mother and Grandmother. She loved the Lord, she loved her kids, she even loved the Northwest rain. She was counselor, confidant, and friend to countless people throughout her life.
I am the Resurrection and the Life; he who believeth in me, though he were dead, yet shall he live. And whosoever liveth and believeth in me shall never die. John 11:25-26
FUNERAL INFORMATION
A Memorial Service will be held on Sunday, March 15, 2015, at 2:00 pm at the Seventh Day Adventist Church, 14118 Chain Lake Road, Monroe, WA.
DONATIONS
In lieu of flowers donations may be made to Christian Research Institute International, 1.888.7000.CRI, P.O. Box 8500 Charlotte, NC 28271, for their charitable purposes.
Prayer of Abandonment
Father,
I abandon myself into your hands;
do with me what you will.
Whatever you may do, I thank you:
I am ready for all, I accept all.
Let only your will be done in me,
and in all your creatures -
I wish no more than this, O Lord.
Into your hands I commend my soul:
I offer it to you with all the love of my heart,
for I love you, Lord, and so need to give myself,
to surrender myself into your hands without reserve,
and with boundless confidence,
for you are my Father.
Brother Charles of Jesus
PSALM 23
The Lord is my shepherd; I shall not want.
He maketh me to lie down in green pastures: He leadeth me beside the still waters.
He restoreth my soul: He leadeth me in the paths of righteousness for His name's sake. Yea, though I walk through the valley of the shadow of death, I will fear no evil: for Thou art with me; They rod and Thy staff comfort me.
Thou preparest a table before me in the presence of mine enemies: Thou annointest my head with oil; my cup runneth over.
Surely goodness and mercy shall follow me all the days of my life: and I will dwell in the house of the Lord forever.