Walter B. Meserole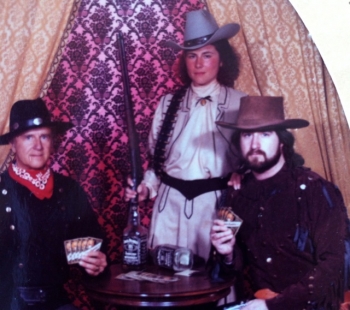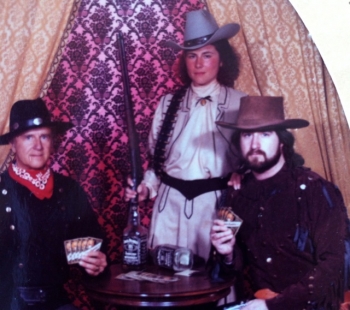 September 24, 1919 - July 01, 2013
"To Know Him Was to Love Him."
Walter B Meserole died in July 2013 in Coupeville WA, 2 months short of 94. He was taken ill 4 days prior.
Born in Ramsey New Jersey to A K Meserole III and wife Merle, and grandson of Dr Clara M Briggs, he survived his first wife Marjorie R (Martinac) Meserole and beloved elder brother Arch K Meserole III.
He is survived by his children, Lisa Meserole of Whidbey Island, WA and husband Gene Kahn, Charles Meserole of Spring Hill, TN and wife Paula, granddaughter Katherine Meserole of Spring Hill; and step grandchildren Sarah Kahn, Josh Prince and David Prince, and families. Also surviving are two nephews (and their families), Don Meserole of Marietta PA and Stephen Meserole of Marietta.
His humor, kindness, optimism, creativity and deep love of life and possibility endeared him to many. He loved people, a good party. He could wring order from chaos, and championed courtesy, integrity, justice. He strove to improve himself, the world, and help others.
He loved tennis, literature, music, architecture and a daunting challenge.
Impressed at a boy by his grandmother Clara's healing gifts and beliefs, he adopted healthy diet, exercise and positive outlook throughout life – including the morning head stand to "feed the brain."
After attending High School in New York City, he and Arch attended the College of William and Mary, then transferred to the University of North Carolina at Chapel Hill, partly to play on their tennis team, where Walt played international Men's Singles. He graduated from Officer's Training (1942 Navy Supply Corps), and was promoted as the youngest Lieutenant Commander on his ship. He was in the Battle of the Mediterranean in WW II. His Navy years were among his most cherished memories. He lived by the Navy creed of integrity, character, and "do it right" for the rest of his life.
After the War, Walter attended Harvard Business School and Brooklyn Law School, left Law to study theater; then returned to a successful and varied career in business.
He met and married Marjorie in New York City, where they lived near Washington Square before they moved to Seattle in 1952 to raise their family.
He became Vice President of Marketing for Rainier Brewery in Seattle and enjoyed impromptu "executive sessions" with the Mayor, Gordie Sic and others in the Washington Athletic Club's men's steam room.
After 20 years with Rainier, he resigned and began his own business with a colleague. They built the first Anthony's Home Port Restaurant in Bellevue, Benjamin's Restaurant, Meydenbauer Place condos.
A sun lover, he moved to Phoenix in 1980 to build medical clinics, residential communities (Las Villas), and many other projects.
He moved in 2005 to Coupeville and made many new friends.
"To know him was to love him" said one, and indeed he was always delighted to see old friends, or make new ones.
He believed in the future and that the future could be more wonderful than the past. He was honest, brave, stoic and dared to "risk all." He will be missed.
Song For A Departure
Could you indeed come Lightly
Leaving no mark at all
Even of footsteps, briefly
Visit not change the air
Of this or the other room,
Have quick words with us yet be
Calm and unhurried here?
So that we should not need -
When you depart lightly
Even as swift as coming
Letting no shadow fall -
Changes, surrenders, fear,
Speeches grave to the last,
But feel no loss at all?
Lightest things in the mind
Go deep at last and can never
Be planned or weighed or lightly
Considered or set apart.
Then come like a great procession,
Touch hours with drums and flutes:
Fill all the rooms of our houses
And haunt them when you part.
Elizabeth Jennings
To Laugh
To laugh often and much; to win the
respect of intelligent people and the affection
of children; to earn the appreciation of honest
critics and endure the betrayal of false friends;
to appreciate beauty; to find the best in others;
to leave the world a bit better whether by a
healthy child, a garden patch, or redeemed social
condition; to know even one life has breathed
easier because you have lived. This is to have
succeeded.
Ralph Waldo Emerson