Ralph Leon Conwell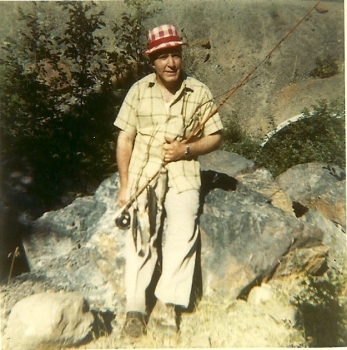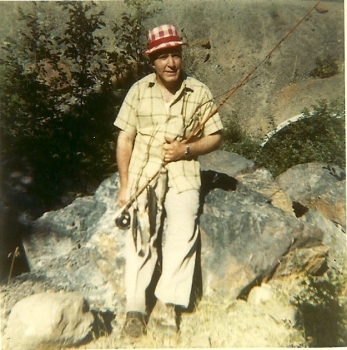 April 20, 1924 - October 06, 2011
Plastics Innovator, Navy Veteran, Fisherman & beloved by his family
Ralph was the fourth of six sons born to Emma and Louie Conwell. He was born on Easter morning more than 87 years ago on the family homestead in Bosler, Wyoming. He grew up herding sheep, collecting Indian arrowheads and trapping skunks, muskrats and weasels for their pelts and gophers for the bounty on their tails.
When the great depression and restrictions on water rights destroyed their hopes and dreams, the family moved to Laramie and ran a small grocery business for several years. Then, after his mother died in 1940, the family relocated to Washington state where Ralph took a welding job at the Seattle shipyards. After joining the Navy and serving in the Pacific during WWII, he returned to Kent where he lived the rest of his life.
Ralph met and married his wife of more than 64 years in 1946, and they raised three daughters.
In 1948, Ralph began his career in the plastics industry at Pacific Plastics in Seattle. By 1961 he had gained additional trade and technical experience at three other firms: Decorative Panels, Laminated Plastics, and Heath Tecna Plastics. He returned to Pacific Plastics in 1961 before returning to Heath in 1965. One highlight of his career was in 1980 when he attended the 25th Anniversary of the Society of Plastics Engineers in Seattle and met with former employers and coworkers, all local innovators and early forerunners of today's modern plastics professionals.
In 1989, after a total of twenty-seven years at Heath Tecna Aerospace, Ralph retired from the Engineering Lab of the Product Development Division.
For Ralph, vacations were for fishing. Trips were great but best if destined for mountain streams. In addition to collecting and restoring antiques, he enjoyed designing and hand crafting everything from home furnishings to tiny treasures.
Ralph is survived by his two younger brothers, Albert of Chehalis and Ernest of Kent, as well as his wife, Micheline, and their daughters, Martine Belanger (Ron), Francine Nelson, and Nadine Meyers (Vic), all of Kent. He was a loving grandfather to six (Regine, Glenn, and Colin Adams; Byron Nelson; and Aimee and Ryan Meyers), great grandfather also to six and brother-in-law, uncle, and friend to many here and in Micheline's homeland of France.
FUNERAL INFORMATION
Graveside services will be held at Hillcrest Burial Park (see link to map below) in Kent at 10:30 AM on Saturday October 8, 2011.
DONATIONS
Rememberances can be made to the Veteran of Foreign Wars. Please see link below. Veterans of Foreign Wars of the United States 406 West 34th Street Kansas City, Missouri 64111
Finis
I strove with none, for none was worth my strife.
Nature I loved and, next to nature, art:
I warm'd both hands before the fire of life;
It sinks, and I am ready to depart.
Walter Savage Landor
A Farewell
Flow down, cold rivulet, to the sea,
Thy tribute wave deliver:
No more by thee my steps shall be,
For ever and for ever.
Flow, softly flow, by lawn and lea,
A rivulet then a river:
Nowhere by thee my steps shall be
For ever and for ever.
But here will sigh thine alder tree
And here thine aspen shiver;
And here by thee will hum the bee,
For ever and for ever.
A thousand suns will stream on thee,
A thousand moons will quiver;
But not by thee my steps shall be,
For ever and for ever.
Alfred, Lord Tennyson