Laurie Sue Cappello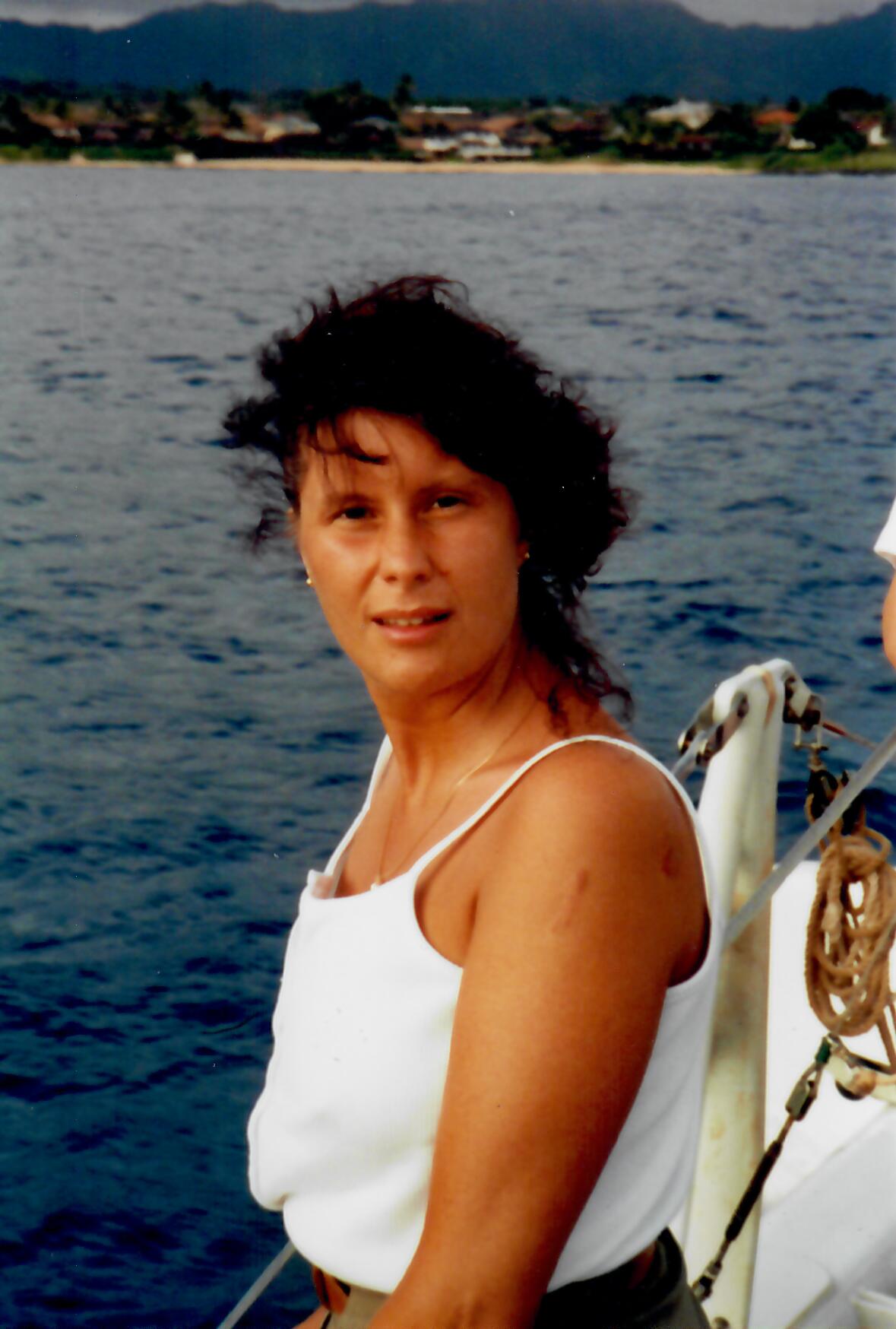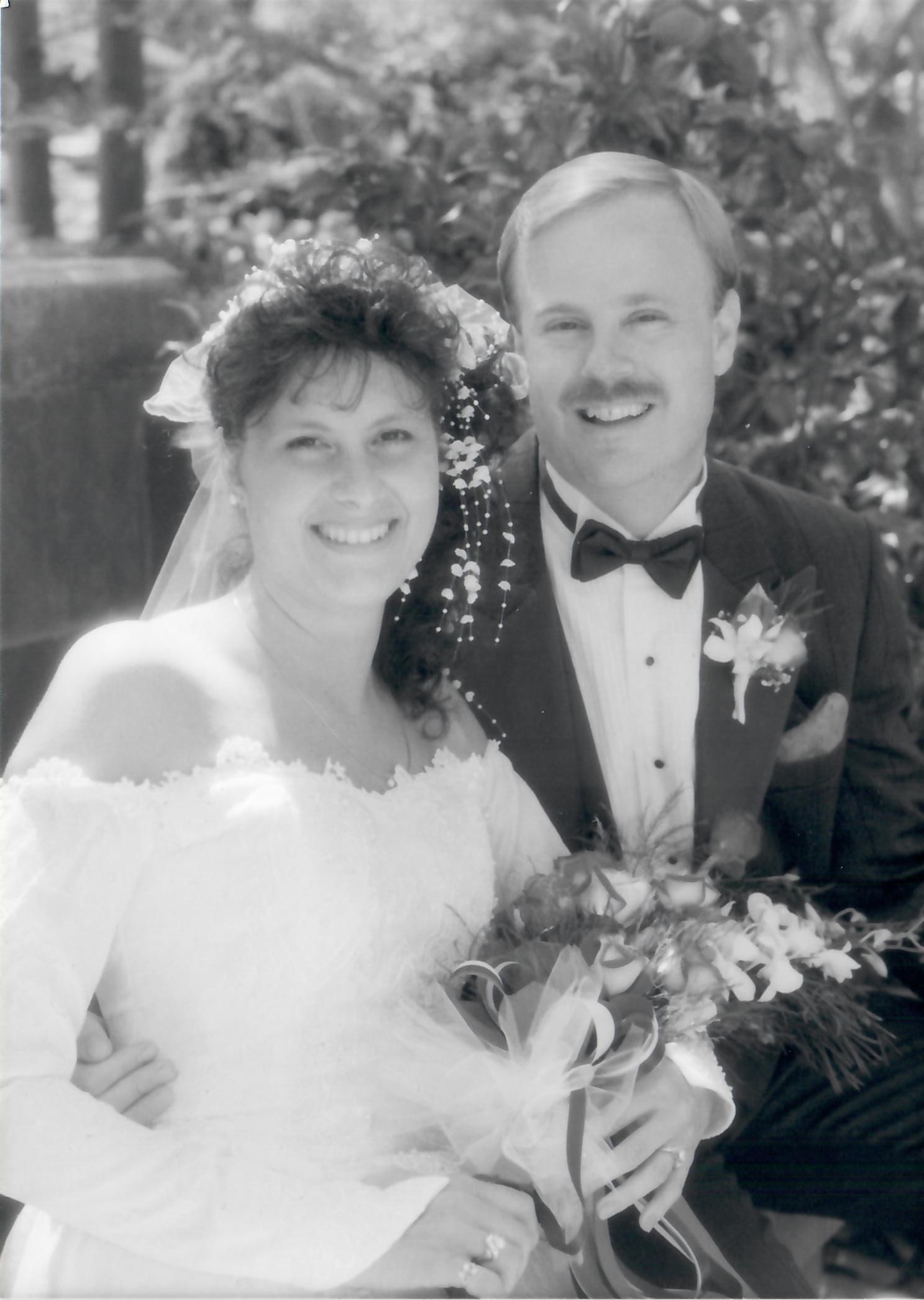 May 20, 1957 - November 30, 2018
Laurie Sue Cappello was born to Robert and Rosemary Cappello on May 20, 1957, at Sacred Heart Hospital in Spokane. Laurie was the fourth of five Cappello siblings.
She attended Westview Elementary School, Salk Junior High, and graduated in 1975 from Shadle Park High School, where she was actively involved in Student Council, "Hi-Lassie" spirit club, and Drama Club productions of Mame, Lil Abner, and Henry Sweet Henry.
Laurie earned and Associate of Arts degree from Spokane Falls Community College, and transferred to Seattle Pacific University and in 1980, completed her Bachelor of Arts degree from Whitworth College. The day and time of commencement from Whitworth was at the exact moment when Mount St. Helens erupted. At the conclusion of the ceremony, attendees left the field house to find their vehicles covered in ash. In 1986, she earned her Master of Arts in Teaching degree from Gonzaga University.
Laurie's first music teaching job was in Sprague, Washington, where she taught ALL vocal and instrumental music. From Sprague, her music-teaching career took her to Greenacres Junior High and Central Valley High School in the Spokane Valley. It was while she was teaching at CVHS that she met her future husband, Kirk. Laurie had brought several students over to Edmonds for a weeklong summer jazz camp. Kirk was on the jazz camp teaching staff. The two met, and something 'clicked' between the two of them.
After a year of a 'cross-state' relationship, Kirk convinced Laurie to move over to the west side of the state. In the fall of 1990, she began teaching at Kenmore Junior High, on the north shore of Lake Washington. On Easter Sunday of 1991, Kirk proposed to Laurie while they enjoyed brunch on the Edmonds waterfront. On July 28, 1991, they were married at Holy Rosary Church in Edmonds, Washington. They honeymooned on the beautiful island of Kauai.
Laurie and Kirk shared many common interests, most notably their common love of teaching music to countless thousands of students. Travel was also something that bound their love. Kirk had a knack for surprising Laurie with wonderful weekend 'getaways' by literally kidnapping her. The first time he did this was in the fall of 1991, when unbeknownst to Laurie, he had crafted a lavish plan to kidnap her from her choir room at Evergreen Middle School, in Everett, Washington. Kirk had made arrangements with her principal, to have a colleague be in her room when the limousine pulled up outside the school. A dozen roses were delivered to her classroom, along with a handcrafted 'ransom note' (that he had painstakingly spent hours cutting letters out of old magazines), announcing that she was being 'taken'. The limo whisked the couple to the airport for a weekend trip to Disneyland. A year later, another weekend 'kidnapping caper' took them to the great city of New Orleans.
In the summer of 1992, Laurie joined Kirk and Soundsation, his vocal jazz ensemble from Edmonds Community College, for a 6-week performance/cultural trip to Kobe, Japan. One of the highlights of this amazing journey was meeting up with Laurie's oldest brother, Jim, in Hong Kong to celebrate their first anniversary. Jim, a captain in the US Navy, who was stationed at Subic Bay, Philippines at the time, graciously offered to meet us for a weekend and serve as our tour guide. We have such fond memories of great food, shopping for rugs (and our piano), and seeing the beautiful sights of Hong Kong and Kowloon.
Laurie and Kirk's world changed forever on July 23, 1993, with the birth of their daughter, Chiara Maria. "Kidnapping" quickly (or not so quickly) changed to "kid napping" as Laurie and Kirk began their life as parents. The 'balancing act' of parenthood is best learned after the fact. We made our share of mistakes along the way, but the kid turned out pretty good!
Kirk threw a surprise 40th birthday party for Laurie in the spring of 1997. Unbeknownst to her, he had a large ceramic bowl made, with the inscription, "Viva Italia Summer 1997". At the party, that bowl was filled with Caesar salad. We made certain that she got the last serving of her favorite side dish. When she got to the bottom of the bowl, she saw the inscription, and uttered something along the lines of, "Where did this bowl come from?" Needless to say, after Kirk presented her with plane tickets for the two of them to visit Italy, she realized what was happening.
That summer, the two of them spent 2 weeks on a guided tour of Italy and Sicily. At one point, while on the tour bus, she quietly mentioned, "This is home. This is MY home!" Of all the many wonderful experiences we had, the most memorable one was being able to spend a day with Laurie's family in Sannicandro di Bari, in the exact village where Laurie's mom was born and raised.
Being a lifelong learner, Laurie applied for, and was granted a sabbatical leave from her job at Evergreen Middle School to begin study toward her Doctoral degree in the fall of 1997, at the University of Northern Colorado, in Greeley. This life change meant that we were once again in a long distance relationship. Laurie and Chiara spent a year living with Kirk's family in Denver, while she commuted an hour each way to Greeley. Chiara attended kindergarten in Denver. Kirk kept things happening in Seattle, and commuted down to Denver a couple times each month for weekends with the family. While she did not complete her degree in that year, the experience formed the basis for her degree focus, which transformed her teaching going forward.
In the summer of 2001, Laurie and Kirk took over leadership of the Soundsation Jazz Camp, the very camp that first brought them together in twelve years earlier. Thus began a spring/summer ritual of planning curriculum, hiring staff, developing schedules and more, for the annual weeklong camp for over 100 students and teachers. It was a labor of love, but laborious nonetheless. Our family sacrificed summer vacations for several years. In retrospect, it may not have been the best decision for the 'family unit', but it provided a great service to countless students and educators.
In 2003, Laurie became the choir director at Cascade High School, one of the 'feeder' schools that her Evergreen Middle School students would go to for their high school studies. Cascade HS has a long tradition of outstanding choral music, and she felt up to the challenge of maintaining and enhancing the standard of excellence that had been long established there. Almost immediately, she began 'growing the program', and within a few short years, she had the distinction of being the only full-time high school choir teacher in the area. Laurie was a 'kid magnet'. She had the ability to meet students on their level, and help build them, both musically and as worthwhile humans.
In the fall of 2007, Laurie began a journey toward earning a Doctoral of Musical Arts degree in choral conducting at the University of Washington. For an entire year, she taught her full schedule at Cascade HS, then whisked her way down I-5 to get to the University in time for afternoon classes and rehearsals. It was a daunting challenge, but her perseverance and focus kept her going forward.
In October of 2008, Kirk once again surprised Laurie with an unannounced 'kidnapping'. This time, it was off to Las Vegas, where a limousine met them at the airport and delivered them to the front door of the Las Vegas Hilton. Once inside, they were sent to the VIP check-in, and subsequently to a suite overlooking the Las Vegas strip. But that was only the beginning of the adventure. Kirk's good friend, who works as a casino host at the LVH, had procured tickets for the two of them to sit on the stage, to hear a concert by the legendary singer, Tony Bennett. They were literally less than ten feet from Bennett for the entire concert. It was one of the most memorable evenings ever.
In the summer of 2009, Laurie, Kirk and Chiara spent almost a month in and around Italy. They travelled with good family friends, Tony and Julie Renouard and their daughters. In what proved to be a great plan, the two families spent a week together, then a week traveling separately, then back together again. The highlights from this trip included a weeklong cruise through the Greek Isles, visiting iconic Santorini, Mykonos and Athens. Our last week was spent together, in the villa that we rented in the Chianti region, south of Florence, Italy. It was a week reminiscent of "Under the Tuscan Sun".
Our family was blessed, to at the last minute, accept a German exchange student into our home for the 2009-10 school year. Michael, who is exactly the same age as Chiara, came from Hassefelde, a small town in the Harz Mountain region of central Germany. He was a musician, an intellectually brilliant student, and provided Chiara with something she had never experienced…a sibling! The two of them had some of the most amazingly complex 'backseat of the car' conversation as we would travel across the state. Laurie would occasionally lean over to me and ask, "Do you get what they are talking about?" My answer was usually, "No." Michael provided us with the 'son we never had'. Thankfully, he is still a vital part of our family.
Laurie loved cooking, especially classic Italian family recipes, including the Christmas Eve tradition of La Vigilia, the "Feast of the Seven Fishes." Some of her fondest memories came from replicating dishes that her mother would make. Those who have eaten Laurie's meatballs and red sauce, will attest to just how passionate she was that Romano cheese (not Parmesan) was the 'secret' ingredient!
July 13, 2012 will forever be etched in the story of our family. It was the day that we found out that Laurie had cancer. It wasn't until a few days later that she was diagnosed with Stage IV Ovarian Cancer. Within a week of diagnosis, she had begun chemotherapy treatment. Her cancer was so prevalent that she needed four chemo treatments before they could do surgery to remove those organs affected.
Laurie's faith and focus, both of which had been firmly in place prior to her diagnosis, kicked into high gear, as she often would say, "I don't feel like I am dying, and I haven't gotten a message from Jesus. Besides, I have kids to teach and songs to sing." Eight months (to the day) from her original diagnosis, she was declared 'cancer-free.' For a period of a couple years, we lived a fairly normal, blessed life. We were able to travel to Germany to meet Michael's family and attend his high school graduation. She was able to begin working on the dissertation for her DMA degree. Her choirs at Cascade were thriving. Life was normal.
Then, in the summer of 2015, her cancer returned. We were once again devastated, but her determination kicked into an even higher gear. Chemo treatments were scheduled to minimize the impact on her teaching. She never wanted her situation to become her students' burden. Things seemed to once again come into control, but the doctor didn't used the term 'cancer-free' this time.
In June of 2016, her tumor marker number (the CA-125) began to rise again. Translated, her cancer had returned yet again. This time, the chemo treatment didn't work as previous ones did. She had developed an allergic reaction to an entire class of treatments, which began to limit the options.
In February of 2017, she was not feeling well enough to teach. She needed to focus her energy on getting well. One of the hardest things for Laurie to do was to NOT teach her students. She gained so much strength from being in their presence. From March through October of 2017, the medical 'curveballs' just kept coming her way. We spent eight months battling every kind of illness except cancer. It wasn't until December of 2017 that she was stable enough to restart chemotherapy.
Numerous different treatment options were tried by the valiant staff of doctors and nurses at the Swedish Cancer Institute in Edmonds. With each failed type of chemo, the odds began to be stacked against her. As Dr. Eileen Johnston, her primary oncologist said, "With each new chemo we try, you will experience a lesser percentage chance of success, but 100% of the toxicity and side effects." Her honesty was, at times, hard to accept, but we appreciated her being candid with us.
On September 21st of this year, we opted to not continue any further chemotherapy treatment. The final two options available each had a less than 10% chance of success, and her body had already been through such long-term trauma. Enough was enough.
Laurie spent the very next week in school at Cascade. She worked diligently on her dissertation. THESE were the things that were 'her answer' to no more treatment. Although cancer had taken an immense toll on her body, it hadn't touched her mind or her spirit. We didn't know that her days at school were done after that week.
In early November, I received a call from Dr. Geoffrey Boers, her primary advisor/mentor at the University of Washington. He asked if he could come and sit with Laurie to get her thoughts and words for the final portion of her dissertation. For two hours, he sat in the chair across from her recliner, and typed her words as she spoke. Within a couple of days, he got back to me with the news that the UW Doctoral Review Board had accepted her dissertation, and that her Doctoral of Musical Arts in Choral Conducting degree would be conferred. Knowing that there were still a few logistical and legal 'hoops' to jump through, and sensing that Laurie didn't have too much longer to be here, Geoffrey and Brad McDavid, another of her committee members, arranged to come to our house to present her with a Certificate of Completion of her degree. We were blessed to have all of Laurie's siblings and close friends here for the ceremony. She DID IT! She completed the degree that had begun some 21 years earlier.
One of the final 'projects' that Laurie wanted to complete was to record her voice, reading children's books to her unborn grandson. We found a half dozen 'recordable' children's bedtime stories, and 'Nana' read to her grandbaby!
In the quiet hours of the morning of November 30, 2018, Laurie safely passed into the loving arms of Jesus. Her work on this earth was complete. She hadn't given up. She never complained. Her teaching continues through the way in which she gracefully lived her life through these many trying months and years.
Laurie is survived by her loving husband, Kirk Marcy, of Mill Creek, Washington, and daughter Chiara Paul (husband Christopher and soon-to-be son Dominic), of Portland, Oregon. She is also survived by her siblings James Cappello (Cynthia), Richard Cappello (Kathy), Angela Stone (Dean), Robert Cappello, Jr. (Jeanie). She is also survived by nine nieces and nephews, and seven grand nieces and nephews.
Laurie was predeceased by her father, Robert J. Cappello, Sr., and her mother, Rosemary Cappello.
In lieu of flowers, donations may be made in Laurie's honor to the Marsha Rivkin Center for Ovarian Cancer Research: https://community.swedish.org/marsharivkin
A funeral mass will be held on December 15, 2018 at 1:00 pm at Blessed Sacrament Church, 5050 8th Avenue NE, Seattle, WA. Laurie will be inurned at Calvary Cemetery, 5041 35th Avenue NE, Seattle, WA.
A special thanks to Dr. Eileen Johnston, the Swedish Cancer Institute, and Providence Hospice of Everett, for the care and compassion over these past years and weeks.
FUNERAL INFORMATION
A funeral mass will be held on December 15, 2018 at 1:00 pm at Blessed Sacrament Church, 5050 8th Avenue NE, Seattle, WA. Laurie will be inurned at Calvary Cemetery, 5041 35th Avenue NE, Seattle, WA.
DONATIONS
In lieu of flowers, donations may be made in Laurie's honor to the Marsha Rivkin Center for Ovarian Cancer Research: https://community.swedish.org/marsharivkin