Rev. William James Bostrom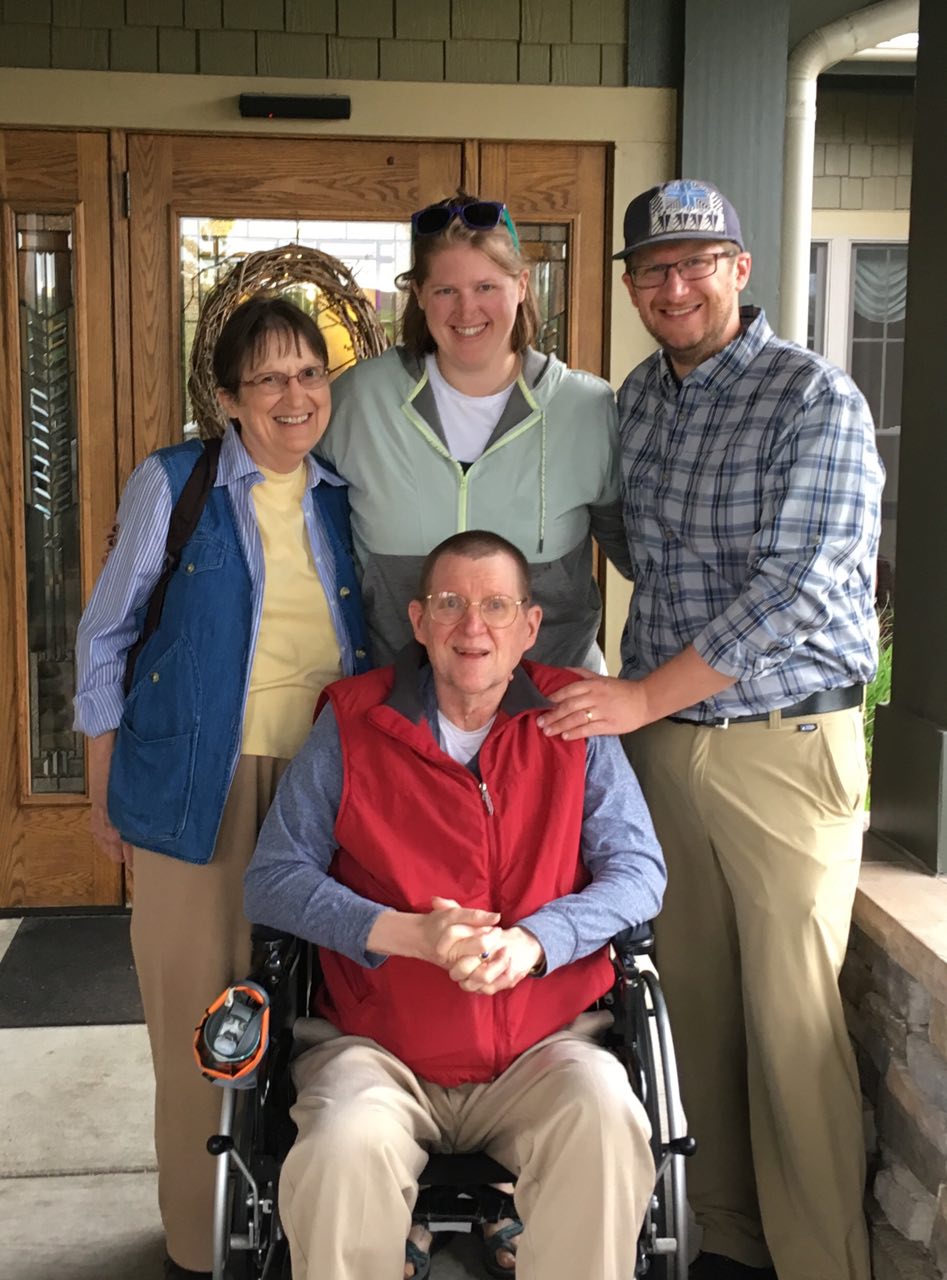 August 12, 1949 - January 22, 2019
Rev. William James Bostrom passed away peacefully on January 22, 2019 in Edmonds, WA. The second child of Dorothy Louise (Franzen) Bostrom and William Gustav Bostrom, Bill was born on August 12, 1949 in Chicago, Illinois. Bill had great pride in his hometown and its sports teams, particularly the White Sox. As a young man he played baseball, ran track, and learned to play the piano (as well as the clarinet).
Bill graduated from the University of Illinois in 1970 and went on to earn his Master's of Divinity from McCormick Theological Seminary in Chicago in 1974. On December 16, 1972, he married Melissa Morrill. Bill and Melissa were married for 25 years and had four children: Matthew, Andrew, Margaret, and Linnea. Following his ordination by the United Presbyterian Church in 1974, Reverend Bostrom joined the parish of Fishing Creek United Presbyterian Church, in Benton and Orangeville PA, which he led from 1974 to 1976.
Bill was a profoundly and unpretentiously thoughtful man, a lifelong scholar whose intelligence, kindness, and curiosity made him a wonderful conversation partner. He was equally adept at discussing the intricacies of faith and theology as he was at recalling the details of his many favorite movies and television shows. He obtained four master's degrees: his M. Div., a Master of Theology in Old Testament Studies from Trinity Evangelical Divinity School, a Master of the Arts in Ancient Near Eastern Studies from the University of Toronto, and a Master of Library Science from the State University of New York at Albany. Often Bill jokingly wondered whether he could exchange his four master's degrees for a doctorate.
From 1982 to 1995, Bill served as pastor for the United Community Church in the town of Tupper Lake, New York, in the Tri-Lakes region of the Adirondack Park. For most of these years, the Bostrom family made their home on the Stony Creek ponds. Bill loved the beauty of the Adirondacks and enjoyed canoeing, hiking, and camping. During the colder months (so, most of the year) he could be spotted out and about sporting his signature bright orange stocking cap. In his later years, he often spoke fondly of his time in Tupper Lake, of his friendships there and his relationships with parishioners. He also spoke less fondly of the blackflies, the sub-zero temperatures, and all the snow shoveling.
In 1996, Bill and his family moved to the northwest corner of Connecticut, and Bill lived first in Salisbury and then in Lakeville, Connecticut from 1996 until 2005. He continued part-time work in the ministry, preaching at parishes in Breakabeen, New York and the Greenwoods Community Church near Sheffield, MA.
In 2005, Bill moved to Grand Rapids, Michigan where he was welcomed into his sister Penny's home. He lived with Penny and her husband until 2014, when he moved to a nearby assisted living facility. Bill attended Church of the Servant in Grand Rapids with his sister and brother-in-law, and particularly enjoyed fellowship with members of the men's bible study, which he attended until he moved from Michigan to Washington in the summer of 2018, in order to be closer to his children.
Bill's last decades were greatly shaped by multiple sclerosis and he bore the progressive hardships of this illness with remarkable patience and grace. His caregivers noted his kindness, good humor, and persistence.
Bill is survived by his four children, Matthew, Andrew, Margaret, and Linnea; by Andrew's wife, Alaa and Bill's granddaughter, Petra; by his sister, Penny Mauger and her husband, Ted Mauger, and their children and grandchildren; and by his former spouse, Melissa Morrill Bostrom. A memorial service will take place at a later date, still to be chosen by the family.
Gifts in Bill's memory may be made to the Church of the Servant in Grand Rapids, MI and specifically to the Church's Jack and Carol Roeda Refugee Higher Education Fund. Information for check or online donations can be found at https://www.churchoftheservantcrc.org/giving/
FUNERAL INFORMATION
A memorial service will take place at a later date, still to be chosen by the family.
DONATIONS
Gifts in Bill's memory may be made to the Church of the Servant in Grand Rapids, MI and specifically to the Church's Jack and Carol Roeda Refugee Higher Education Fund. Information for check or online donations can be found at https://www.churchoftheservantcrc.org/giving/